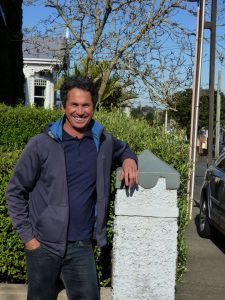 Stuckateur Plastering is an Auckland based company with over 25 years of experience in all aspects of interior and exterior plastering.
We are based in West Auckland, however we service Auckland wide locations.  We have worked extensively in the renovation of large and small projects. Bungalow and Villas have great potential for these.
Commercially we have experience in complementing other trades and working well within a team. There are many retrofits occurring in Auckland currently and working on some of the projects is very exciting.
We can choose the use of traditional and modern plastering methods and products in order to achieve the required finish.  The substrate, either brick, block, concrete or fibre cement board is covered and this converts the overall look of a building. The skill of matching up existing finishes, e.g. pebble dash or roughcast stucco is what I have acquired over the duration of my workmanship.
However, the repair and maintenance in plaster homes is often overlooked. Modern plaster systems have developed and high quality technology is utilised to extend the life of plaster.  Link to my Services and special finishes page.